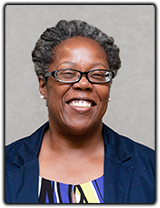 Deborah Galloway – Custodial Staff
Deborah started working at Berean in July 2020 and joined the church just two weeks later.  She is responsible for keeping our buildings clean and beautiful.  Her true joy is working in God's house, being a servant for the Lord.  Deborah has three children and six grandchildren.  Deborah is known around Berean for her smiles and encouragement in the Lord's Word.
Chastity Patterson – Custodial Staff
Chastity lives in Fayetteville with her husband and three adorable children. She has been working at Berean since August of 2020 and loves that people notice and appreciate the results of her efforts to keep our campus clean and smelling good! She recently completed her Associates Degree in Business Administration.  She enjoys spending time with her family and cooking!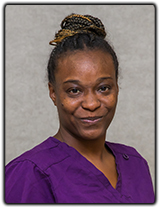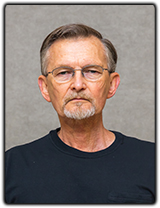 John Hardin – Custodial Staff
John and his family have been at Berean since 2007. John's wife, Kyung, also serves as one of the custodians for the Academy. Their children graduated from Berean Baptist Academy.
Savera Staples – IT Director
Savera Staples is a military veteran, who was born and raised in Louisiana. She has been married for 18 years and has 3 children. After deciding to leave the military and be a stay-at-home mom to her, then, two young daughters, she also went back to school.  She has received an Associates in Business Management followed by another Associates degree in Networking and a third degree in Security Analysis (with honors). She became Security+ certified in July 2020 and has started pursuing her fourth degree, a Bachelors in Cybersecurity, at Montreat College, due to graduate in 2022. Savera began working at Berean in January of 2021. She was baptized here at Berean in October 2021 and three weeks later officially became a member of the church.