Seniors Pastor: Clifton Wixson – IN MEMORIAM
Pastor Cliff went to be with the Lord on April 4, 2023. Please keep his wife, Judy, and family in your prayers. Pastor Cliff will always be remembered for his service at Berean and to the entire body of Christ.
Life and Ministry of Pastor Clifton Elba Wixson
On Tuesday, April 4th, the Lord called Clifton Elba Wixson, 85, home to be with Him.
Born in Cuba, New York on August 14, 1937, to Elba R (deceased) and Bertha (deceased) Wixson, Cliff is survived by his wife, Judith; sister, Linda Hogge; children, Leonard Scott (Tammy), Justin Ashley (Arlen), Brent Matthew, and Kyle Edgar Dillion. Cliff is survived by ten grandchildren and three great-grandchildren.
After joining the US Army at age 17, Cliff served in Germany and Lebanon with the Corps of Engineers building Bailey bridges. Cliff reached the rank of sergeant before getting out of the army. After serving his country, Cliff served as a union carpenter in New York and then as a project manager for Canon and Half Penny.
Cliff and Judy were wed on December 27, 1968. Judy put her faith in Christ in 1972. Even though he had been reared in church, Cliff was not yet a believer. He watched Judy's life to see if she lived out what she said she believed. He agreed to attend church with her in 1974 and God used Hebrews 13:8 to draw Cliff to a saving knowledge of Jesus Christ as His Savior.
Cliff received degrees from the Rochester Business Institute, the Elohim Bible Institute, and the J Adams Team for Counseling. He also completed a missionary internship program.
Cliff grew in the Lord and in 1976 he committed his life to full-time service. Isaiah 58:12 and 11 were verses that gave Cliff the assurance that God wanted him to enter into the ministry. Cliff and Judy became missionaries to small churches in the UK that could not afford to pay a pastor. They served in four different churches in the UK between 1981 and 1996. Cliff served as the North London Chamber of Commerce Chaplain from 1989-1996.
In 1996, Cliff and Judy returned to the States and served in a small church in Merrill, Wisconsin. The following year, they helped start the Northwoods Bible Church and served there from 1997 to 2004.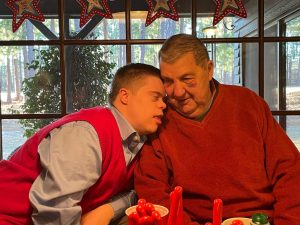 God brought Cliff and Judy to Fayetteville in 2004 to be closer to family.  It was at that time they began attending Berean. They immediately got involved in the church and Cliff began counseling with a couple that were in need. The pastor noticed the difference that Cliff was making and asked him to join the staff part-time as the Counseling Pastor. Cliff continued counseling and helping people from that time until the Lord took him home. During his 19 years of service at Berean, Cliff counseled, served as the Senior Saints leader, led the Reformers Unanimous program, led in-home Bible Studies, performed multiple weddings and funerals, and started a Monday morning prayer breakfast for men and a Friday breakfast he called the "Dead Men's breakfast" as it was for men who were terminally ill.
Cliff's favorite Bible verse was Psalm 32:8, "I will instruct thee and teach thee in the way which thou shalt go: I will guide thee with mine eye."