Senior Pastor: Sean Harris
Sean Harris is Berean's fourth pastor in its 50 plus years of existence. Berean called Sean to be the Senior Pastor in March of 2006. His responsibilities include preaching and teaching the Word of God, casting the vision for the ministry, the leadership of staff and faculty members, administration of Berean Baptist Academy, communication with church members, and personal discipleship. Sean preaches during the worship services on Sunday mornings and evenings, teaches the church's pre-membership class, and teaches freshmen Bible at the Academy.  He also provides audio commentaries on newsworthy items throughout the week for sermonaudio.com.
Contact Pastor Sean via email by clicking here.
Download a personal biography. (pdf–requires adobe acrobat reader)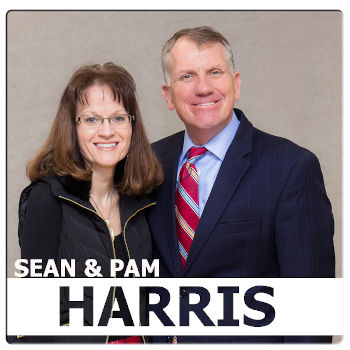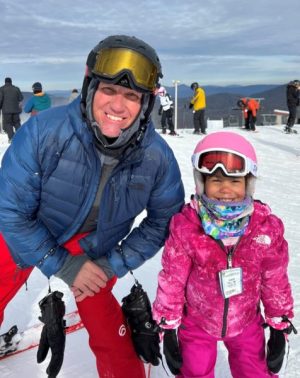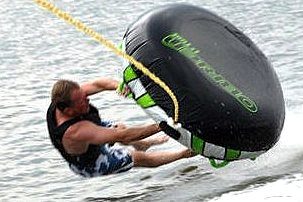 Family & Interests
In 1988, Pastor met his wife, Pamela, at Berean, and after a year of courting, they were married by Pastor Byrd in what is now the chapel. Pam worked as a teacher, and Sean was a paratrooper and forward observer during these early years of their life. In 1994, God blessed them with a son, Austin. Pastor Sean and Miss Pam have one granddaughter–Autumn Renee.
Pamela has been as much a part of Berean as Pastor has. She taught first grade in the Academy for six years and presently works as a teacher's aide.
Born: Newton, MA
Married Since: July 21, 1989
Number of Children: 1 son
Interests:

Reading
Cycling
Physical Fitness
Snow Skiing
NCCSA Sports
Pastor's Various Favorites
Person: Best friend and wife, Pamela (and granddaughter, Autumn)
Restaurants: Outback, Cracker Barrel, Texas Roadhouse, Jason's Deli (Reuben Sandwich)
Desserts: Breyer's Black Raspberry Ice Cream, Mint Chocolate Chip Ice Cream, Brownies and Ice Cream, Cheesecake Factory Cheesecake
Candy: Good and Plenty Candies
Authors: Anthony Hoekema, Ravi Zacharias, Mark Dever, John Piper, Stu Weber, Dale Harvey, C.J. Mahaney, John MacArthur, and others (check out great book recommendations under the Resource Tab above)
Movies: Amazing Grace, Luther, End of the Spear, Glory Road, Pistol Pete, Courageous
Songs: "Before the Throne of Grace" by Sovereign Grace Ministries, I'll Fly Away O' Glory, Amazing Grace and anything by Michael Card
CD: Come Weary Saints by Sovereign Grace Ministries

Books: When Sinners Say "I Do," Tender Warrior, Desiring God, 9 Marks of Healthy Church, Saved by Grace, Spectacular Sins, Leadership by MacArthur, ESV Study Bible

Missionary: William Carey
Missionary Martyr: Jim Elliot
Preachers: Charles Spurgeon, John MacArthur
Camp: The Anchorage on Lake Waccamaw, NC
Sport: To watch high school basketball; running; skiing
Quotation:  "Unless I am convicted by Scripture and plain reason – I do not accept the authority of the popes and councils, for they have contradicted each other – my conscience is captive to the Word of God. I cannot and I will not recant anything; for to go against conscience is neither right nor safe. God help me. Amen" (Martin Luther, April 18, 1521 at the Diet of Worms).
Formal Life
Pastor Sean first joined Berean in 1988. Prior to becoming the church's Pastor, Sean served in Berean's bus ministry, military ministry, outreach programs, and men's ministry. He also taught several adult Sunday school classes and served as a deacon. During this same time, Pastor served our nation in the 82nd Airborne Division at Fort Bragg.
Pastor completed his Bachelor of Arts Degree with Thomas Edison State College and a Master's of Divinity with a concentration in "Leadership" from Liberty Baptist Theological Seminary.
Pastor Sean graduated from the US Army Sergeant's Major Academy (Class #55), Ranger School, Jumpmaster School, and numerous other courses relating to his specialty. He has deployed to combat four times with the 82nd Airborne Division, including a combat jump into Panama in 1989. It was during his most recent deployment in Iraq that he believes God made it absolutely clear that he should retire at the earliest opportunity and enter the pastorate. His complete Army bio is available above as a pdf download.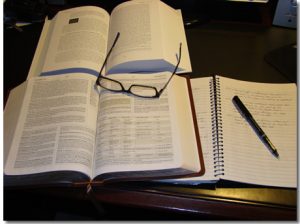 Life Verses
For Ezra had prepared his heart to seek the law of the LORD, and to do it, and to teach in Israel statutes and judgments. (Ezra 7:10)
But by the grace of God I am what I am: and his grace which was bestowed upon me was not in vain; but I laboured more abundantly than they all: yet not I, but the grace of God which was with me. (1 Cor. 15:10)
Preaching
"'Rash preaching,' said Rowland Hill, 'disgusts; timid preaching leaves poor souls fast asleep; bold preaching is the only preaching that is owned of God.' " If Pastor's preaching can be categorized with any one word, "bold" would be that word. And his boldness comes not from his self-confidence. It comes rather from his belief that consistent, expository preaching of the whole of Scripture will be used by the Spirit to draw people to the Son. And when people are drawn to the Son, they are saved, sanctified, and they become disciples and teachers themselves. Pastor takes you through the chapters of God's Word. You will learn the passage's historical intent, literal interpretation, and twenty-first century application. He strives to teach God's Word accurately and clearly, and he strives to preach God's Word boldly.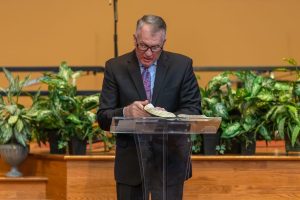 Conversion
When were you saved?   It was on a Monday or Tuesday night and I was nine or ten years old. Dad and I were attending a revival meeting at another church in Lindside, West Virginia. I seem to recall it was a Baptist or Pentecostal church, but I am not sure. Like most churches in WV, I recall it was on the side of a hill. It was a small church, with hard wood pews, in two rows, and I remember there was a wood burning stove on the left front side of the church right in the main room. The evangelist was preaching on hell and I recall not wanting to go to hell. I have no recollection of what I said, whether I prayed or not, or just what happened. I just know that I responded to the invitation that night. The preacher dealt with me and my life has not been the same since. Shortly, thereafter I was baptized in a creek about a ½ mile from the church where my father was converted. I was baptized again, as an adult, to gain membership in a strict Baptist church in Lawton, OK, but neither baptisms have any bearing on my salvation.
Childhood
Pastor Sean grew up in a blended family first in Massachusetts and then in the hills of West Virginia with three brothers and a sister. It was in a tiny town in West Virginia that Sean saw his father acknowledge the truth that Jesus is the Christ. While living in a house with no running water and a wood burning stove for heat and cooking, Sean's family began attending a charismatic Baptist church, and it was in this church that a son saw his father converted. The conversion was instantaneous and had a tremendous impact on the entire family. The father's conversion led to the son's conversion, and Sean was baptized in a creek in Lindside, West Virginia just across the way from the church. Later his father attended Great Lakes Bible College in Lansing, Michigan and pastored several churches in Michigan, West Virginia and Virginia until God took him home. Seeing his father come to Jesus had a profound impact in Sean's confidence in the power of the gospel to radically change lives. Unfortunately, Pastor also personally witnessed impact of divorce. And then later the impact liberal theology had on his father's life, and this has deeply impacted his desire to fight for the faith once delivered for tomorrow's generation.