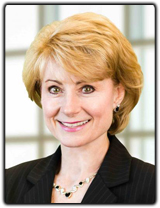 Amanda Boyd – Assistant Chief Financial Officer
Amanda was born in North Carolina, graduated from East Carolina University and then earned her Certified Public Accounting License in 1986. Her career path led her to Texas where she eventually became the Chief Financial Officer for the College of Biblical Studies-Houston where she met and several years later married the College President, Dr. William Boyd. It was there she studied Biblical Framework Counseling under Dr. Nicolas Ellen.  After Dr. Boyd's retirement from CCBS-Houston after 16 years, the Lord led them from Texas to Fayetteville, NC primarily to minister to the soldiers at Fort Bragg. Dr. Boyd accepted a position at Carolina College of Biblical Studies as the V.P. of Strategic Development and Amanda developed a counseling minor program. In addition to serving at Berean, Amanda will continue to adjunct teach in the counseling program at CCBS. Together, Bill and Amanda have 2 sons and 2 daughters with 12 grandchildren.
Angela Farmer – Graphics Designer
Angela is married to Jack Farmer, the Head of School at BBA. They have two adult daughters. They have been at Berean since January 2002. She leads  the Graphics Department. She was saved when she was 7 years old. She serves the Lord through working in the nursery and helping her husband in the Conquerors Sunday School Class.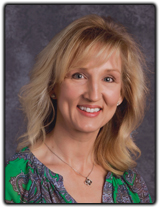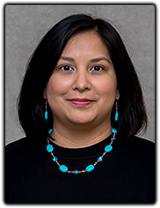 Evangelina Garcia – Social Media & Front Desk Administrative Assistant
Evangelina was born and raised in the great state of Texas. She first moved to Fayetteville in 2012 and has been a part of Berean since 2014. After spending a few years in Germany, on assignment with the US Army, she and her family returned to Berean in 2021. Evangelina serves in the nursery and is a volunteer for our greeter ministry. She has been married to Josh for 14 years and they have two children.
Kiara Howard – Social Media & Front Desk Administrative Assistant
Kiara was born in Fayetteville and raised in Florida. She lived in Germany with her family for two years and met her husband, Blake, while he was stationed there. She and Blake began attending Berean in January 2022 and Kiara started working for us in April of the same year!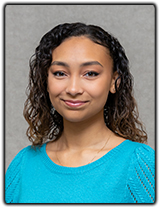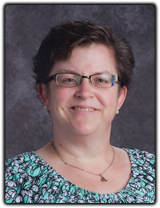 Debbie Sain – Administrative Assistant
Debbie was born and raised in south Texas and moved to North Carolina in 2008 when she married Chris Sain, who was stationed here with the military. She and Chris have two daughters, who also live in Fayetteville and attend Berean. Debbie assists Amanda Boyd in the finance office.
Jan Scott – Administrative Assistant to the Senior Pastor, Office Manager
Jan and her husband Dave moved to Fayetteville in 2011 after spending 16 years in Heidelberg, Germany working for the US Army.  After exploring several churches in Fayetteville they found their home at Berean.  Jan is a member of the Ladies Ministry team, facilitates Bible studies, and serves with Awana.  She joined the staff as Pastor Sean's Administrative Assistant in 2020. She maintains the church database and assists Pastor Sean with the Missions program. Jan and Dave have been married for 42 years and have three children and eight adorable grandchildren.