The death of a loved one can be one of the most difficult things to deal with in life—especially the premature death of a spouse or a child. Please call the church or any pastor at home or on his mobile as soon as a loved one dies. The pastoral staff of Berean and the body of Christ stand ready to provide support and to minister to families during this tough time.
---
Expenses
Funerals are exceptionally expensive. In Cumberland County, a family can expect to spend over $10,000 to bury a loved one in a very modest manner. Families who do not have at least $10,000 or more in a savings account are foolish not to purchase term life insurance.  Burial policies for children are not expensive. This is not a matter of trusting in God's provision; it is wise stewardship. Berean does not endorse any company, nor does it profit from members buying life insurance, but we do recommend life insurance as a means of good stewardship. Church members should compare rates and shop around to get the best policy and price before it is too late. The church benevolence fund is not resourced sufficiently to pay for funerals.
Precious in the sight of the LORD is the death of his saints (Psa 116:15).
---
Preparation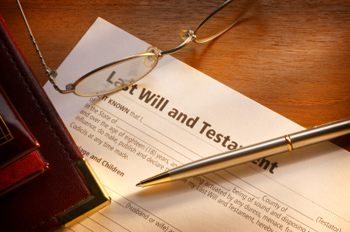 After a death, there are numerous decisions that need to be made, and many of these decisions can be made and communicated prior to one's death. Wise men and women will communicate their preferences to their family members in writing. Documents can be kept in an envelope and provide much guidance during the days immediately following one's death.
Some of the questions that can be answered in writing ahead of time include:
Officiating Pastor
Favorite Songs
Special Scripture Texts
Pallbearers and how to contact them
People who should speak and how to notify them
Open or closed casket
Public or private viewing and your preferred location
Casket choice (wood, metal, color preference)
Obituary information including full names and birth locations of family members
Will/ life insurance location
DD Form 214 Military Service Record location
Burial location
Berean does not charge for pastoral support or for the use of the church facilities for funeral services for its members. Pastors volunteer their services to non-church members according to their own schedules. Families may choose to provide gifts of appreciation to the officiating pastor, special musicians, and others who provide support.
---
Support
The church and pastoral staff is ready to support the member-family from the moment of the death, to the first visit to the funeral home, the viewing, the eulogy, the drafting of obituaries, the funeral service, burial, and grief counseling. The church also prepares the funeral service program (see below), provides meals, special music, one flower arrangement, and other support as requested. This checklist can be downloaded and printed as a guide for the family during pre-planning or during the process of burying a family member.  Download it here (pdf).
The Senior Pastor is the final authority on who conducts and speaks at all funerals held at the church. Additionally, quasi-religious ceremonies from organizations like the Masons and Eastern Star will not be conducted on church property.
---
Faith in Christ
Lastly, it is of utmost importance that you continually profess your faith in Christ before your family and friends—voluntarily out of love for your Savior. Let there be no doubt, because of your conduct and devotion to Christ and His body, that you are a follower of Christ in word and deed so that neither the pastor nor your loved ones will be "wishfully thinking" they will see you again, but will rather convincingly and confidently say, "I shall go to him though he cannot come to me" (2Sa 12:22).
---
Example Programs and Orders of Service