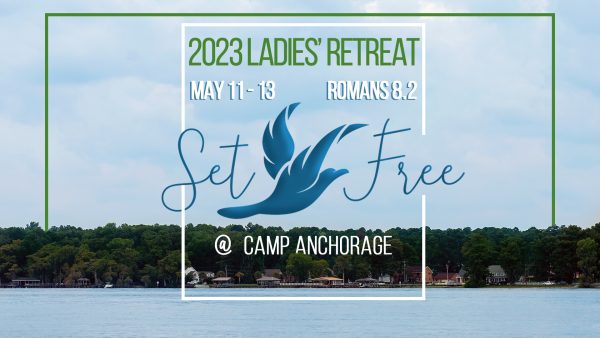 Set Free!
THURSDAY, MAY 11 – SATURDAY, MAY 13
Our annual Ladies' Retreat will be held at The Anchorage camp on beautiful Lake Waccamaw. The worship, lessons, fellowship, fun and food are destined to be amazing! Join us for rejuvenation, reconnection, relaxation and rejoicing! We encourage everyone to come for 2 nights but, if that's not possible, come for as long as you can… even if its just a meal! Just come!
What an amazing retreat! See you next year!
Mark your calendar now for Thursday-Saturday, April 25-27, 2024
KEYNOTE SPEAKER – JILLIAN BASHORE
Jillian Bashore is a wife and mother of three teenagers. She and her husband Aaron have just returned to the US a few months ago to pastor a church in Dearborn, Michigan after twenty years on the mission field. She has been privileged to serve Christ on four continents, learning three foreign languages: Spanish, Arabic, and German.
Jillian grew up near solid churches in Middletown, Ohio but never heard the gospel. A family crisis led her to the Shenandoah Haven for Girls in Cleveland, Tennesee at the age of 17 where she met Christ through the love of a church. Because of this background, she is particularly passionate about helping Christians communicate the Good News of Jesus to those outside of the church.
In 2016 Jillian founded Fatima's Children, a non-profit organization working in hospitals in North Africa to bring life-saving help to families with pre-mature babies and chronically ill children. Fatima's Children is a mercy ministry operated by the house churches that the Bashore's planted providing mercy in the name of Christ.
Jillian is also a licensed integrative nutritionist and personal trainer.
Links to Videos of Keynote Sessions
THURSDAY, MAY 11
3:00-6:30p – Registration
4:00p – Van departs BBC (for those who want a ride)
6:30-7:30p – Dinner
7:30-8:15p – Welcome/Announcements/Ice Breaker
8:30-8:50p – WORSHIP
8:50-10:00p – KEYNOTE SESSION 1
10:15p-Until – Freetime/ Volleyball Tournament/ Fireside Chat (Helper)
FRIDAY, MAY 12
7:30-8:15a – Early Riser Coffee and Muffins
8:00-9:00a – Morning Chat
9:00-9:55a – Breakfast
10:00-10:45a – Ice Breaker Games
11:00-11:15a – WORSHIP
11:15-12:15p – KEYNOTE SESSION 2
12:30-1:30p – Lunch
1:30-2:30p – WORKSHOP 1
2:30-3:30p – Gift Shop Open
2:30-5:30p – Freetime
5:30-5:55p – Dress for Theme Dinner – "Twinning"
6:30-6:30p – Group Photo
6:30-7:30p – Dinner
7:30-8:00p – Coffee/Change Clothes
8:00-9:00p – WORKSHOP 2
9:15p-Until – Freetime/Fireside Chat (Marital Intimacy)
SATURDAY, MAY 13
7:30-8:15a – Early Riser Coffee and Muffins
8:00-9:00a – Morning Chat
9:00-9:55a – Breakfast
10:00-11:00a – Ice Breaker Games
11:15-11:30a – WORSHIP
11:30-12:130p – KEYNOTE SESSION 3
12:30-1:00p – Group session
1:00-2:00p – Lunch
2:00-3:00p – Gift Shop Open
2:00-3:00p – Freetime
3:00p – Keys due
3:15 – Van departs camp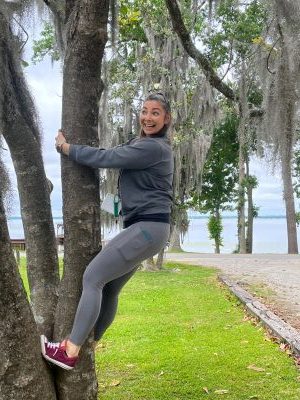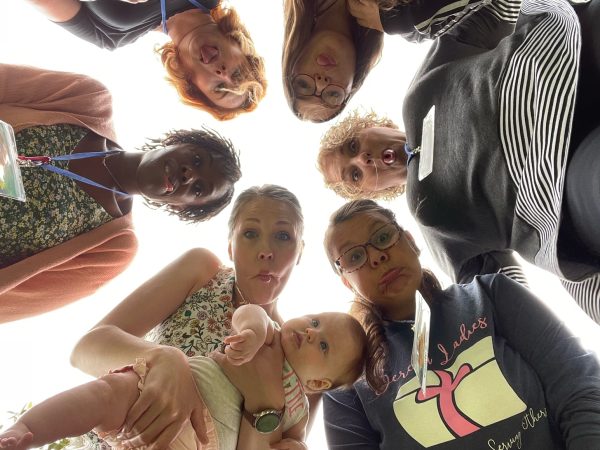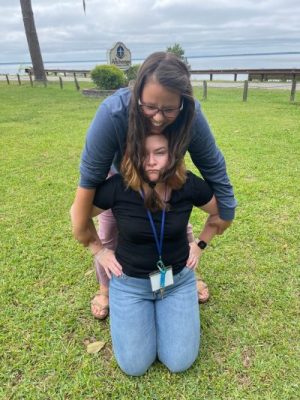 See the full picture gallery below!
Workshop Session 1 – Friday 1:30p

UNFORGIVENESS
(with Priscilla Smith)
In Matthew 6:12-15, Jesus cautions us to "forgive others" or "neither will your Father forgive your trespasses". What does it look like when we are mindful of this in our own lives? What does this look like when we defy this warning? In this workshop we will look at biblical examples to help us understand what forgiveness requires and what unforgiveness can cultivate in our lives.

IDOLATRY IN EVERYDAY LIFE
(with Megan Odom)
When we think about idolatry, it's easy to picture the golden calf or a massive stone statue. However, do we see the idols formed in our own hearts and built with our own hands? Do we realize the strain they put on our relationship with God, others, and our ability to image Christ? In this session we'll look at Biblical accounts of idolatry, analyze the root sins, and evaluate how to identify and guard against idols in our own lives. May we follow the warning of 1 John 5:21 "Little children, keep yourself from idols."
PRIDE IS A ROARING LION
(with Amanda Boyd)
In this workshop, we'll take a lesson from King Nebuchadnezzar (Daniel 4:29-37). Just as the connection between pride in a roaring lion's inborn nature is evident, so is the connection of pride in mankind's inborn human nature. Join me to explore how our sinful pride is viewed by God and what it takes to overcome this destructive enemy of our souls
Workshop Session 2 – Friday 8:00p

ANXIETY, GET OUT OF ITS GRIP
(with Sonja Leet)
More and more people struggle with anxiety. In this workshop, we will discuss exactly what anxiety is and what causes it. While the world seems to be falling apart, we can take heart because there is much hope in scripture! God tells us how to deal with anxiety, and the rewards for following His ways are beyond what the world has to offer!

ANGER
(with Bonnie Silcox)
Fits of rage, a short fuse, burning red with anger, a hot temper: these phrases should not describe Christians. This workshop will examine the difference between God's righteous anger and man's unrighteous anger. We'll discuss where our unrighteous anger originates and learn the truth that God has for us to gain Holy Spirit-led, genuine victory over this destructive sin.
CONTENTMENT: GREAT GAIN WITHOUT ALL THE STUFF
CANCELLED – Look for this content at a future event!
Do you long for the days when you can do all the things or buy all the stuff? While that might sound enticing, we miss what God has for us now when we search for satisfaction that hasn't come. "Godliness with contentment is great gain, for we brought nothing into this world and we will leave with nothing." 1Ti 6:6-7 So then why aren't we living like we have gained? In this workshop we'll talk about how scripture and the Holy Spirit can help combat our fleshy desire for more than we've been given.
Early Riser and Fireside Chats

Discerning God's Will/Voice
(with Evangelina Garcia)
Audio Recording Link (by request only)

As God's daughters, we naturally desire to hear our Father speak to us. However, for a lot of us, it can be hard to distinguish His voice from other everyday voices. In this chat, we will discuss how our God still speaks and how we, as His daughters, can discern and obey His voice with confidence.

How to Pray the Scriptures
(with Lindsey Overly)
During this session we will grow in our understanding of what it means to pray the scripture. You'll learn practical tips and particular passages to pray to have a more fulfilling prayer life. At the end of the session, we will practice what we've learned. My hope is that you learn skills to deepen, not only your time in prayer, but your overall relationship with God as well.

Helper
(with Jackie Frank)
NO RECORDINGS

God designed woman to be man's helper. But how do we do this? This session seeks to engage all in a relaxed, yet Biblically guided discussion about how we practically live out the role of helper in our particular season or circumstance. All are welcome; please bring with your questions, successes, failures, and thoughts about this increasingly counter-culture topic. Please review Pastor's Note here before the session.

Marital Intimacy
(with Michelle Baughan)
NO RECORDINGS

NOTE: PARTICIPANTS MUST BE MARRIED!   The marital covenant offers the Godly framework for oneness. God designed the husband and wife specifically for this, but it isn't only to bear children. Come join this casual yet lively discussion about all issues concerning intimacy. What is said around the firepit stays around the firepit! This is a retreat favorite – not to be missed!
2 OVER-NIGHTS – ALL MEALS INCLUDED
Cottage – Single occupancy – $180.00
Cottage – Multiple occupancy – $155.00
Loft/Lair – $140.00
Dorms – $130.00
1 OVER-NIGHT – ALL MEALS INCLUDED
Cottage – $125.00
Loft/Lair – $110.00
Dorms – $100.00
DAYTIME ONLY
Conference Fee – $15
Meals – $7 each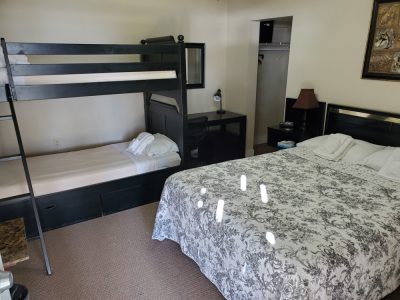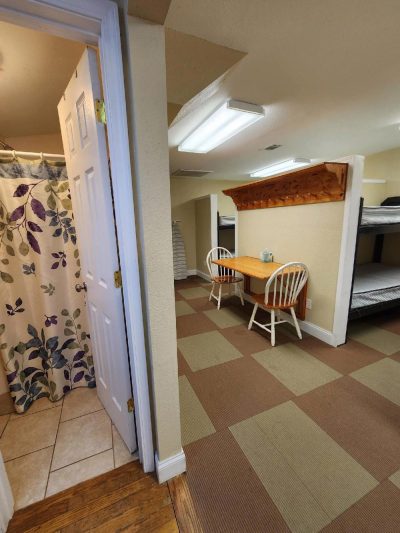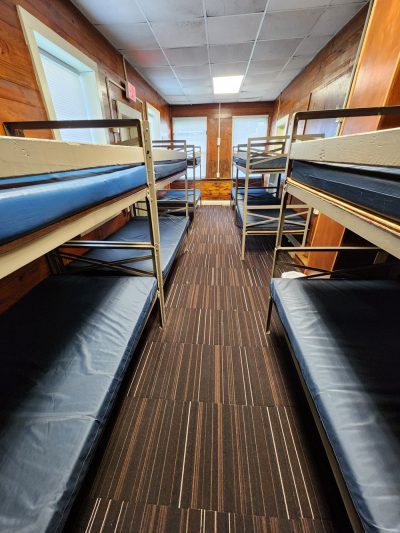 All rooms are multiple occupancy with the exception of 7-8 cottages that are specifically designated as single occupancy. The single occupancy cottages are only available for a 2-overnight stay and are at a premium rate. There are a variety of room options available.
Single occupancy cottage – one queen bed and one bathroom – may be shared by two people at the multiple occupancy rate (linen provided) – only available for 2-overnight
3-person cottages – queen bed and 1 bunk bed and one bathroom (linen provided)
5-person cottages – queen bed and 2 bunk beds and one bathroom (linen provided)
Loft – large room with 6 bunk beds (sleeps 12) and 3 bathrooms (linen provided)
Dorms – multiple bunkbeds. Occupants of the dorm must use a communal bathroom and bring their own sleeping bag or linen.
Requests for specific rooms and/or roommates will be honored on a first-come first-served basis.
Click here for more pictures of the camp!
RIDE THE VAN TO CAMP
Don't want to spend money on gas? Want extra time for fun and fellowship? Plan to ride the church van!
Thursday – Van will leave the church parking lot at 4pm
Saturday – Van will leave the camp at approximately 3:15pm
Check the box on your registration to indicate that you want to ride the van, or call the Church Office at 910-868-5156 before Thursday May 11th at noon!
WHAT TO BRING
Bible, Notebook, and Pen
Board and Card Games for free time
Non-marking Gym Shoes
Modest Casual Clothing
Modest One-Piece Swimsuit and Towel (if going to the lake)
Cash for Snack Shop
Toiletries
Linens (if staying in the dorm)
Theme-night outfit (Twinning) for Friday Supper
THEME NIGHT – TWINNING!!
Theme Night will be during dinner on Friday night.
Find a sister to share in the fun!
A gift will be awarded for the most awesome twins!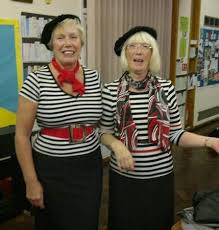 2021 Ladies Retreat Gallery
2019 Ladies Retreat Gallery