BELIEF PRODUCES AUTENTIC ASSURANCE
1 JOHN 5:13
THURSDAY, OCTOBER 5 – SATURDAY, OCTOBER 7
This is our most significant men's ministry event. The retreat starts with dinner Thursday and ends with a lunch on Saturday. Special lessons are prepared for boys as well. Worship is led by Pastor Jonathan, and special breakout sessions are conducted to draw as much application as possible from the preaching. Sporting activities and competitions include archery, flag football, soccer, 3 on 3 basketball, chess, checkers, rock climbing, marksmanship, tubing, fishing and a 5k.  This weekend event is held at Camp Anchorage on Lake Waccamaw in October.
What an amazing retreat! See you next year!
Mark your calendar now for Thursday-Saturday, October 10-12, 2024
THURSDAY, MAY 11
4:00p – Van departs BBC (for those who want a ride)
5:00p – Registration
6:45p – Dinner
7:45p – Team Competition/ Leaders' Meeting
8:00p – SESSION 1
9:30p – Team Huddle/ Competition Sign-Up
10:00p – Bombardment
11:30p – Lights Out
FRIDAY, MAY 12
7:55a – DEVOTION 1 
8:15a – Breakfast 
9:45a – Group Photo
10:00a – SESSION 2 
11:15a – BREAKOUT SESSION 1 
12:15p – Lunch 
6:00p – Dinner 
6:45p – SESSION 3
8:15p – Q & A w/ Pastors
10:00p – Bonfire
11:00 – Lights Out
SATURDAY, MAY 13
7:55a – DEVOTION 2 
8:15a – Breakfast 
9:00a – SESSION 4
10:00a – BREAKOUT SESSION  2 
10:45a – Activities
11:00a – Activities
12:15p – Lunch/Awards
1:30p – Bus/Van Depart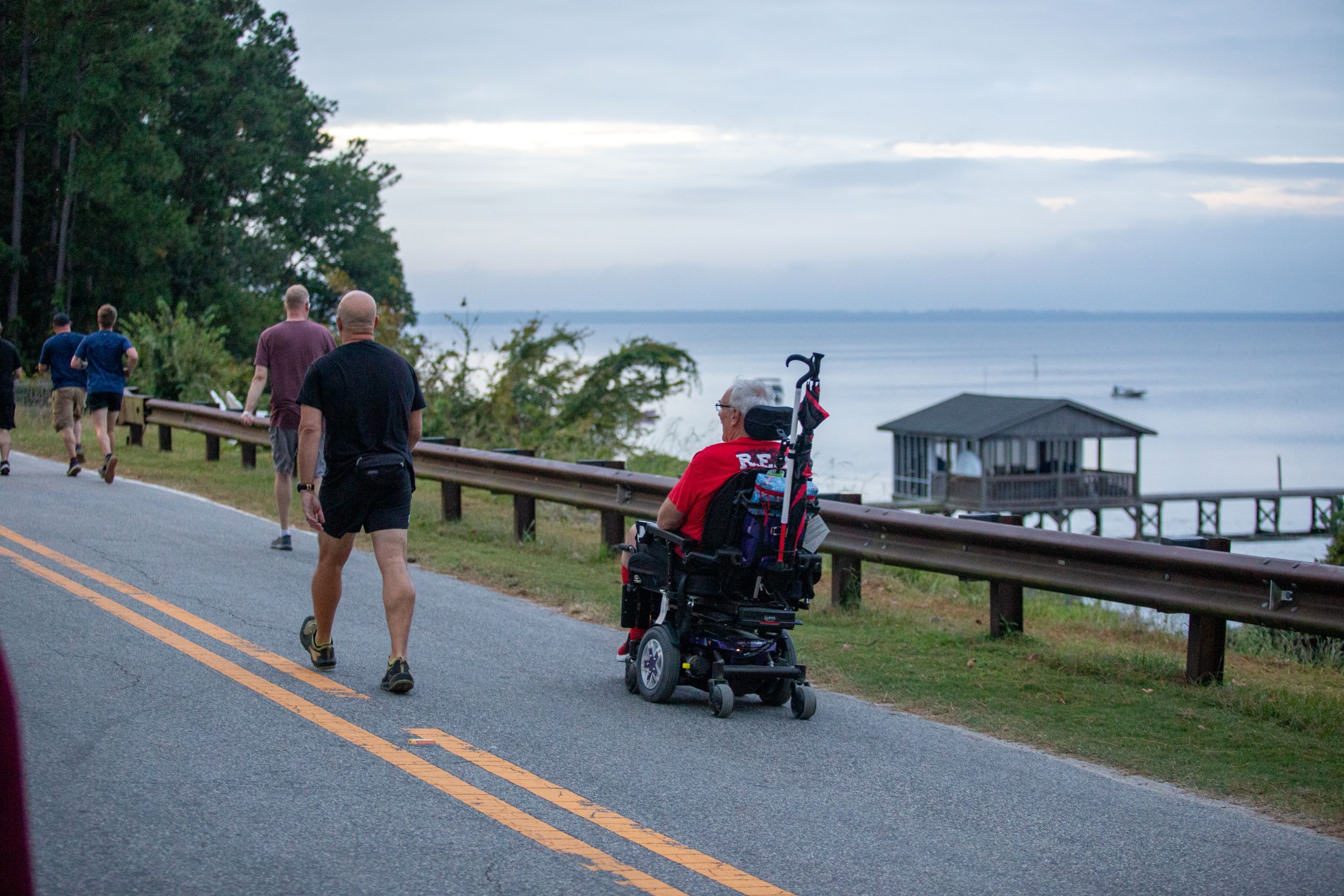 See the full picture gallery below!
Pastor Sean Harris
Sean Harris 
Sean Harris is Berean's fourth pastor in its 55 plus years of existence. Berean called Sean to be the Senior Pastor in March of 2006. His responsibilities include the preaching and teaching the Word of God, casting the vision for the ministry, the leadership of staff and faculty members, administration of Berean Baptist Academy, communication with church members, and personal discipleship. Sean preaches during the worship services on Sunday mornings and evenings and teaches the church's pre-membership class. He also teaches at the Academy.  Sean has been married to Pam since 1989.  They have a grown son, Austin. Sean & Pam also have a granddaughter, Autumn.
David Pike
David Pike 
David Pike grew up in Eastern NC in a Pastor's home coming to faith in Jesus at the age of 15. David graduated from college in 2000 with a Bachelor's degree in Pastoral Theology. Most recently he has served at Calvary Bible Church in Fayetteville, NC for the past 14 years both as associate pastor and currently as Pastor. Before coming to Calvary, David also pastored in Arkansas for 5 years. David has been married to his best friend Stephanie since 2000 and together they have two children.
Steve Rahn
Steve Rahn 
Steve Rahn grew up in Lansing, MI and graduated from a small Bible college in southeastern MI, where he met his (significantly) better half, Denise.  They've been married since 2003 and God has blessed their family with 6 awesome kids.  Since 2003, Steve has served in various ministry roles—including a few years as youth pastor and school teacher at Berean.  Currently, he pastors First Baptist Church in Warsaw, IN.  He loves Jesus, his family, pizza and caffeinated beverages, usually in that order
Bill Sturm
Bill Sturm
Bill Sturm serves as the Senior Pastor at Sandy Ridge Baptist Church of Hickory, NC (since 2016). Previously, he served as the Associate Pastor of Berean Baptist Church in Fayetteville, NC (since (2009) following almost nine years on active duty in the United States Army. His most recent formal education was the completion of his Th.M. from Liberty Baptist Theological Seminary (2014). He trusted the Gospel and was saved in 1999. Bill has served as an Army Reservist since 2009. He likes family time (he has been married to Nikki for over 25 years and they have three adult children and three grandchildren). He likes reading, gardening, hunting, staying home, reading, preaching, visiting, and reading. His greatest challenge is his prayer life, being filled with the Spirit, and believing what God says about him.
Dr. Steve Wilson
Steve Wilson
Dr. Steven Wilson has served at Berean since August of 1989. He has worked in every ministry across BBC and BBA. Dr. Wilson continues to be involved in most every aspect of the ministry and serves as the Executive Pastor of Berean Baptist Church and Academy. His duties include overseeing the day to day operations of the ministry, the buildings and grounds, staffing, and working with the treasurer on the financial and insurance needs of the ministry. Pastor Steve married his wife, Beth, in July of 1989 and they have two daughters, who teach at the Academy and 1 granddaughter. Beth taught in the Academy for seven years and she currently teaches private piano lessons at the Academy and serves in the nursery.
Pastor Mike Boarts
Mike Boarts 
Mike grew up in western Pennsylvania, in the town of Indiana. He regularly attended church while growing up but did not surrender his life to Christ until he was 21 years old. He married his lovely bride, Dee Dee, in 1995. They have two adult married children and 4 grandsons and 1 granddaughter. In 1997, Mike started into vocational ministry. Over the years he has served as associate pastor at Temple Baptist Church and Magnolia Baptist Church, pastor at Highland Baptist Church, and most recently with the Baptist State Convention of NC as a disciple-making strategy coordinator working with pastors across southeastern NC. At Berean, Mike oversees the adult discipleship which includes small groups and micro groups. He coordinates the mission's ministry and assists in other ministries as needed.
Adult Cottage Bed
Single occupant room queen bed – $180.00
Multi-occupant room queen bed – $165.00
Multi-occupant room twin bunk – $145.00
Dependent Cottage/Dorm Beds
1st Dependent Cottage/Dorm Twin – $50.00
2nd Dependent Cottage/Dorm Twin – $45.00
3rd Dependent Cottage/Dorm Twin – $40.00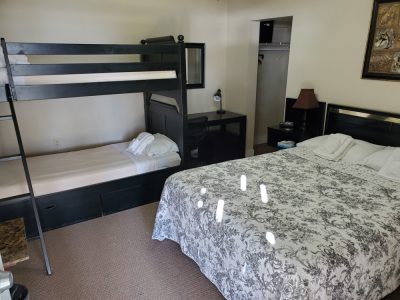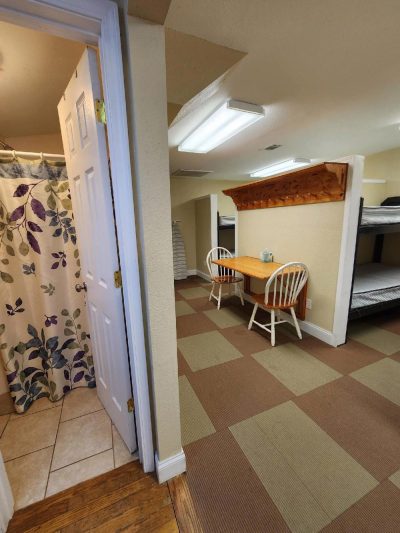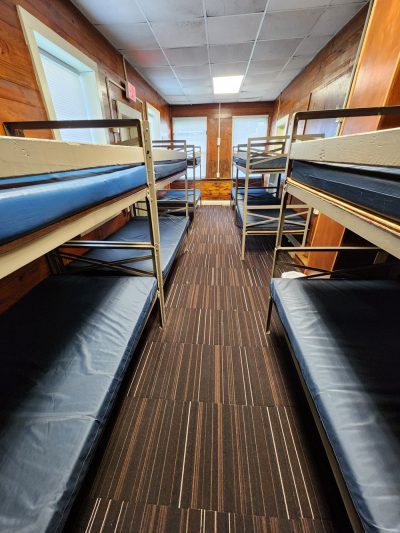 All rooms are multiple occupancy with the exception of 7-8 cottages that are specifically designated as single occupancy. The single occupancy cottages are only available for a 2-overnight stay and are at a premium rate. There are a variety of room options available.
Single occupancy cottage – one queen bed and one bathroom – may be shared by two people at the multiple occupancy rate (linen provided) – only available for 2-overnight
3-person cottages – queen bed and 1 bunk bed and one bathroom (linen provided)
5-person cottages – queen bed and 2 bunk beds and one bathroom (linen provided)
Loft – large room with 6 bunk beds (sleeps 12) and 3 bathrooms (linen provided)
Dorms – multiple bunkbeds. Occupants of the dorm must use a communal bathroom and bring their own sleeping bag or linen.
Requests for specific rooms and/or roommates will be honored on a first-come first-served basis.
Click here for more pictures of the camp!
RIDE THE VAN TO CAMP
Don't want to spend money on gas? Want extra time for fun and fellowship? Plan to ride the church van!
Thursday – Van will leave the church parking lot at 4pm
Saturday – Van will leave the camp at approximately 1:30pm
Check the box on your registration to indicate that you want to ride the van, or call the Church Office at 910-868-5156 before Thursday October 5th at noon!
WHAT TO BRING
Bible, Notebook, and Pen
Board and Card Games for free time
Non-marking Gym Shoes
Modest Casual Clothing
Modest One-Piece Swimsuit and Towel (if going to the lake)
Cash for Snack Shop
Toiletries
Linens (if staying in the dorm)