God was Glorified!
THURSDAY, MAY 12 – SATURDAY, MAY 14
Our annual Ladies' Retreat was at The Anchorage camp on beautiful Lake Waccamaw. The worship, lessons, fellowship, fun and food were amazing! Check back soon for pictures. If you weren't able to attend, we hope you can set aside the time to join us next year!
See You Next Year!
KEYNOTE SPEAKER – BONNIE SILCOX
We live in a fallen world. Isaiah 40 presents a message of comfort for God's people – comfort that the glory of the Lord will be revealed, comfort through His everlasting word, and comfort in beholding the truth of who our God is and what He's promised. Come be comforted as we behold our God.
Watch the session recordings here:
Session 1: Comfort, Comfort My People Says Your God
Session 2: Behold the Transforming Greatness of God
Session 3: Trust Your Sovereign God
See below for links to the workshop audio recordings
THURSDAY, MAY 12
3-6p Registration
Evening activities – Dinner, Welcome, Games, Worship, Discussion, Free time
FRIDAY, MAY 13
Morning activities – Chat, Breakfast, Games, Worship, Workshops
Afternoon activities – Lunch, Free time, Games
Evening activities – Theme Night (Masquerade) Dinner, Worship, Discussion, Games, Free time
SATURDAY, MAY 14
Morning activities – Chat, Breakfast, Games, Worship, Discussion
Afternoon activities – Workshop, Lunch, Free time
3-4p – Depart camp
See the full picture gallery below!
ENJOYING EVANGELISM: ENCOURAGEMENT FOR EXTROVERTS & INTROVERTS ALIKE
(with Deborah Sylvester)
This workshop will touch on all things evangelism: what, why, where, when, and how anybody can share the gospel. We'll discuss many lessons learned over the years (some may even surprise you) and be encouraged by gospel-sharing stories. We'll look at Scripture, brainstorm, and, hopefully, leave with a bit more fire in our hearts to serve our Savior.
EVERYDAY APOLOGETICS
(with Bekah Hawk)
In this workshop we will explore and discuss a two-prong approach to "giving an answer for the hope that lies within us" described in 1 Peter 3:15. We will learn practical ways to talk to unbelievers about God and our reasonable faith while we bolster our own understanding and appreciation of it.
I DON'T GOT THIS
(with Taelor Barnes)
Have you ever failed at something, struggled with self-doubt, or been overwhelmed by limitations of the flesh? In this session we'll explore how the Lord uses our failures, doubts and limitations to show us our great need for the Savior while calling believers to overcome our flesh through the Holy Spirit as we're renewed by His Word. We don't got this, but through Jesus Christ, we do.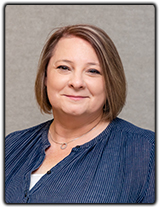 THEOLOGY OF SUFFERING
(with Pam Recod)
Audio Recording unavailable
Why is there so much suffering in this life? Is it all the same? Does suffering serve a divine purpose? How should we view it? Does God care when we suffer unjustly? This workshop will discuss how the Word of God answers these questions and prescribes obedience, repentance, and perseverance to produce unfailing hope. (Rom. 5:3-5).
2 OVER-NIGHTS – ALL MEALS INCLUDED
Cottage – $133.00
Dorms – $118.00
1 OVER-NIGHT – ALL MEALS INCLUDED
Cottage – $103.00
Dorms – $83.00
DAYTIME ONLY
Conference Fee – $10
Meals – $6 each
RIDE THE BUS TO CAMP
Don't want to spend money on gas? Want extra time for fun and fellowship? Plan to ride the church bus!
Thursday – Bus will leave the church parking lot at 4pm
Saturday – Bus will leave the camp at 3:30pm
Check the box on your registration to indicate that you want to ride the bus, or call the Church Office at 910-868-5156 before Thursday May 12th at noon!
WHAT TO BRING
Bible, Notebook, and Pen
Board and Card Games for free time
Non-marking Gym Shoes
Modest Casual Clothing
Modest One-Piece Swimsuit and Towel (if going to the lake)
Cash for Snack Shop
Toiletries
Linens (if staying in the dorm)
Theme-night outfit (Masquerade) for Friday Supper
THEME NIGHT – MASQUERADE!!
Theme Night will be during dinner on Friday night.
Trade your COVID mask for a special masquerade mask.
A gift will be awarded for the most awesome mask!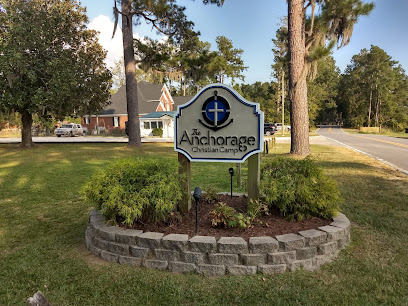 ANCHORAGE CHRISTIAN CAMP
412 Lakeshore Dr, Lake Waccamaw
NC 28450
2021 Ladies Retreat Gallery
2019 Ladies Retreat Gallery